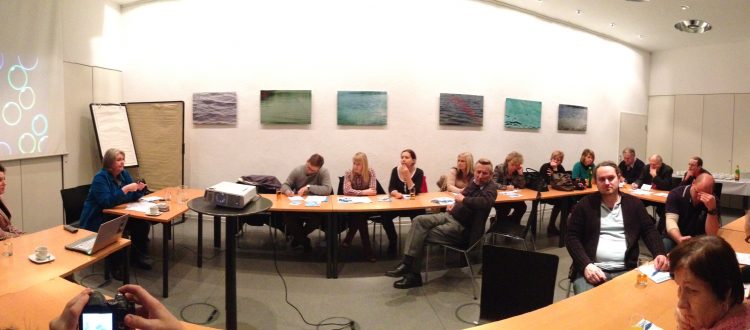 Professional visit in Vienna
On 16th-17th December, 2013, the colleagues of The White Ring Association and some special guests – hungarian honorary consul of Croatia, dr. Mihály Kargics, and colleagues of National Victim Protection Services – visited the Austrian Weisser Ring in Vienna.
The aim of the professional visit was to get to know the Austrian colleagues' practical work, their daily routine, and we discussed the further cooperation between the two Assosciations.
As we learned, the Austrian colleagues give the victims psychosocial help on the first place, which includes preparation for the experiences the victims face during the criminal procedure, and next to that they handle legal cases and counselling as well.
Our Association spent two useful days with the Austrian Weisser Ring, getting wider picture of their work. At the end of our visit we've agreed that it would be neccessary to get know better each others' victim supporting activity.
The Austrian Weisser Ring was established in 1978, since then it has become a national organisation, right now it has 12 offices in 9 provinces, and two of them rate as central offices, the one in Vienna and the one in Graz. Their annual budget is 120 thousand Euros, last year they paid 5 million Euros as fast aid, between 10 and 3000 Euros occasionally. The austrian Association has more possibilities, not just financially, but int he human resources as well: 15 part-time colleagues and nearly 300 (!) volunteers help their job. However, this is neccessary, because they also have a non-stop helpline, recieving approx. 30 calls on an average work-day.
25% of the victims of crimes committed in Austria reaches the austrian Weisser Ring, moreover, they emphasize the help of the sexual crimes against children under 14: they contact every victim immediately.
On the whole, the victim protection works very effectively in Austria, which can be clearly seen from the fact that 48 different organisations help the victims of crimes across the country.