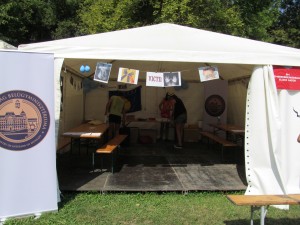 White Ring attended the Sziget Festival
Wihte Ring Hungary have attended the Sziget Festival this year also, at the Civil Island, where we got placed at the tent of the Ministry of Interior.
Our staff with the staff of EURES and the Ministry of Interior gave information together to the festival goers about how to avoid became a victim of crime. Our colleagues given a survey about human trafficking with those, who were interested in the topic.
White Ring Hungary is very grateful for the Ministry of Inetrior and to the organizers of the Sziget for opportunity to show ourself at the Festival.