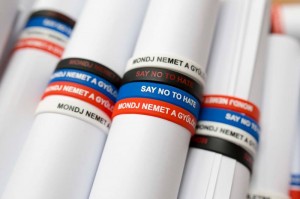 Round-table discussion about hate-crimes
Several members of the staff of White Ring Hungary participated at the closing event of the project of the Ebony African Society entitled "United against the hate-crimes", which aim was to highlight the importance of taking actions against hate-crimes. The project started a year ago, and at the most recent round-table discussion our staff members were also attended and expressed their opinion about the topic.
More photos available here. Credit for Ebony African Society.