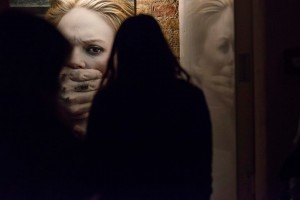 The White Ring visited an exhibition
The Névtelen Utak (Anonymus Roads) Foundation and the Hungarian Calvary Chapel organized together an interactive exhibition and conference with the title "How much do you worth?" on the last weekend of April. The theme of both the exhibition and the conference was to adress the dangers of human trafficking and avoiding the process of becoming a victim.


At the exhibition the inhuman conditions of victims of trafficking was presented, just like other significant problems occuring beside trafficking, like drug, alcohol, or medicine addiction, or domestic violence, or a feeling of helplessness.
At the exhibition White Ring Hungary also received a desk, where our colleagues were able to distribute our flyers. We also took part in the workshops of the conference, and expressed our view about the topics.
The "How much do you worth?" exhibition was preceded by a great campaign in which well known public figures and several famous people took it's part to gain attention of the important topic for the two-day event.