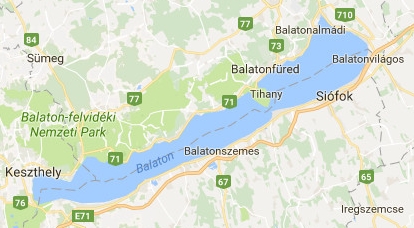 Hungarian White Ring has helped more than eight thousand victims at the Balaton region in the past 14 years
Eight thousand Hungarian and foreign victim of crime has turned to the offices of White Ring non- governmental organization in the Balaton region for help in the past 14 years. Crimes have changed and there is an increasing number of Hungarians among the victims in the past few years.
László Fügedi took the lead of White Ring seven years ago with six offices countrywide. He got the 'Award for the Security of the Balaton Region 2016'. At the moment the organization has sub-offices at 23 places and most of them are around Lake Balaton. the first victim supportive offices in Siófok and Balatonfüred were opened in 2002. for his command.