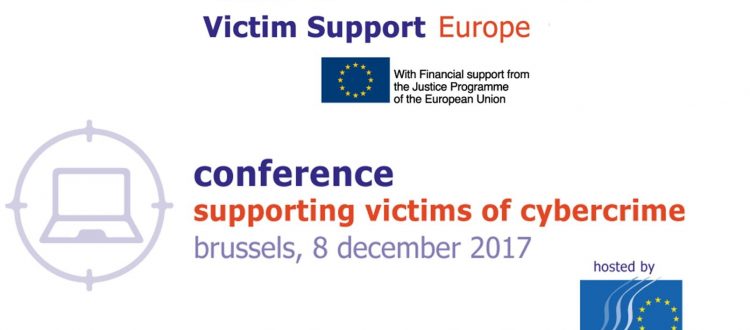 VSE conference "Supporting Victims of Cybercrime"
We participated on the general meeting and conference of VSE (Victim Support Europe): the president and one of our member represented our organization. The Conference in Brussels on 8th December 2017 provided a unique opportunity to address the most active issues related to cybercafe victimisation. Recognising that the focus is primarily on prevention, security and the pursuit of criminals, the conference placed a spotlight on what happens to victims after the crime, what they need and how to support them. VSE also launched a video focused on dissemination of private images which can be particularly devastating. A diverse range of speakers including a representative of EUROPOL, the European Commission, victim support organisations, tech companies and victims gave their perspectives on current developments, needs of victims of different types of cybercrime and support for cybercrime victims.
With a rapidly increasing number of victims across Europe and knowing the devastating impact that cybercrime can have on victims, VSE used the Conference to launch a year of activities focusing on Support for Victims of Cybercrime. The Conference kicked off our discussions and help lay the groundwork for fruitful collaborations, additional research and identification of good practices for all victims of Cybercrime.