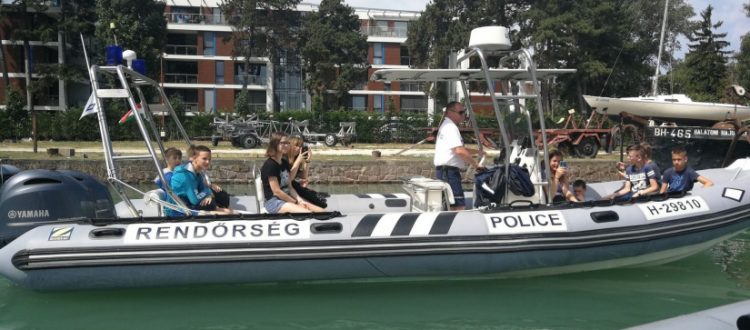 If NGOs, the Church and the Police join forces: a sad story turns good
A teacher of a primary school in Budapest made a police report against unknown offender as
her purse was stolen from her bag with her documents, money and the travel costs of 29
pupils in it. The classed camped in Sóstó 17-23 June and organized a trip to Tihany on the
21th. where they wanted to go by train and ferry but the theft would have made it impossible.
After the police report the teacher contacted our colleague in Siófok asking for help. Our local
colleague, our President, the victim support employee of the police, the local and regional Police Headquarter,
the Sarlós Boldogasszony Parish and the Somogy county water police joined forces –with
good will, actions and money- thus after the bad start the excursion became a memorable
experience: the water police carried the children by motorboat to the other coast so they could
visit the Tihany Abbey brought them back to Siófok afterwards.