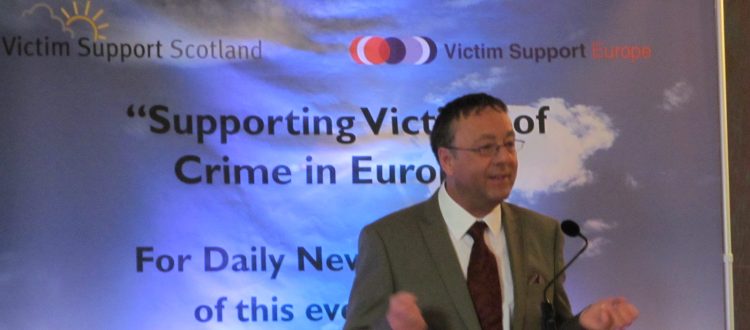 A few words from the VSE President
Congratulations to all our member organisations, member states and the European Commission for all the excellent work that is being undertaken to ensure the successful implementation of the Victims' Directive.  Our own VSE conference in Edinburgh was well attended and the message clear.  We must work together, work in partnership for victims of crime in Europe.  Everyone should be very proud of what has been achieved so far.  We have much more to do.

In November, Victim Support Europe will hold a meeting of the senior representatives of our member organisations in Brussels.  Over the 5th and 6th November we will bring forward our draft manifesto for the next European elections and the "Rome Programme".  We will also be looking to future roles and plans for our VSE.  Further information will be sent out by the secretariat shortly, importantly the need to consult and take stock on the needs of our member organisations and the actions necessary to deliver for victims of crime in Europe.  The regional events being held across Europe in 2013 and the pan-European programme of activities will provide the strong foundation  we will need for the future.
We will succeed together.
David McKenna