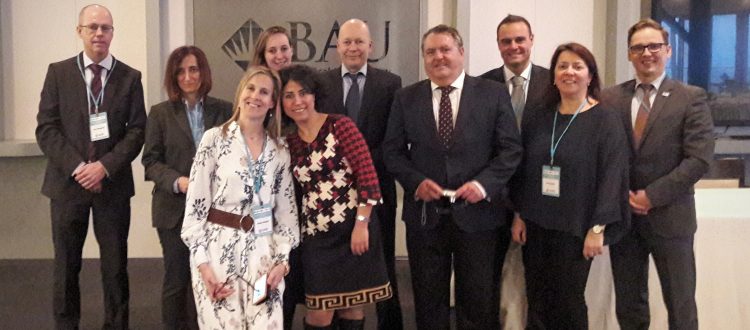 Represented the VSE in Istanbul / Twinning Project event 12th January 2018
Our member, dr. Gábor Veisz, who is member of the VSE presidium, participated on the Twining Project event in Istanbul on 12th January 2018. His rehearsal was about "Role of Victim Support NGOs in the EU & the Hungarian System for Supporting Victims of Crime". About the project: the Twinning Project TR/14/IB/JH/02 is funded under the EU IPA Program and titled "Strengthening the Victims Rights in Criminal Justice System" and started on 20 April 2017. The project is implemented by the Turkish Ministry of Justice and the General Council of the Judiciary of the Kingdom of Spain. The objective of the Project is to contribute to the establishment of an effective, sustainable and accessible victim support system that serves victims and especially vulnerable groups during proceedings, in line with the principles of reparative justice and social state of law. The Action's implementation period is 24 months. The Project Leader from the Turkish part is Mr.Muhittin Özdemir, Head of the Department of Victims 'Rights, Ministry of Justice, and from the Spanish part Mr.. Jose Miguel Garcia Moreno, Head of International Department at the General Council of the Judiciary of the Kingdom of Spain.
For Resident Twinning Advisor is nominated Mr. Pedro J. Barceló Obrador, investigating judge, expert in international legal cooperation. His counterpart in the Ministry of Justice is Ms. Dr.Burcu Aykar, Reporter Judge, Department of Victim´s Rights, Ministry of Justice.
The Project Activities are structured in seven components that will be carried out by experts from Turkey, Spain and other leading Member States on the different topics.